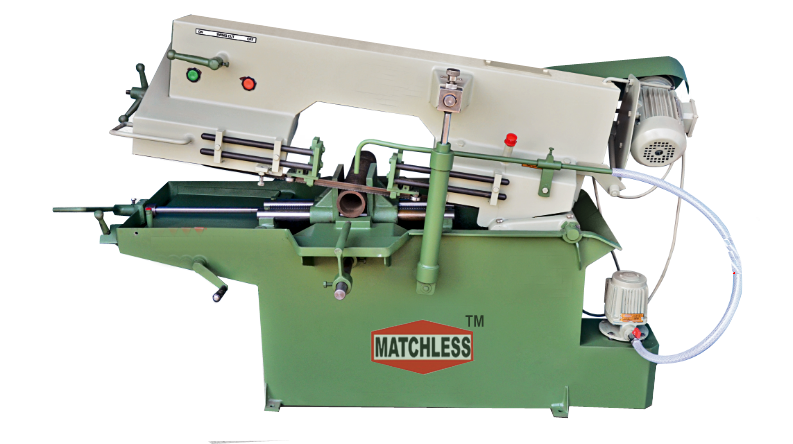 SIZE 200 MM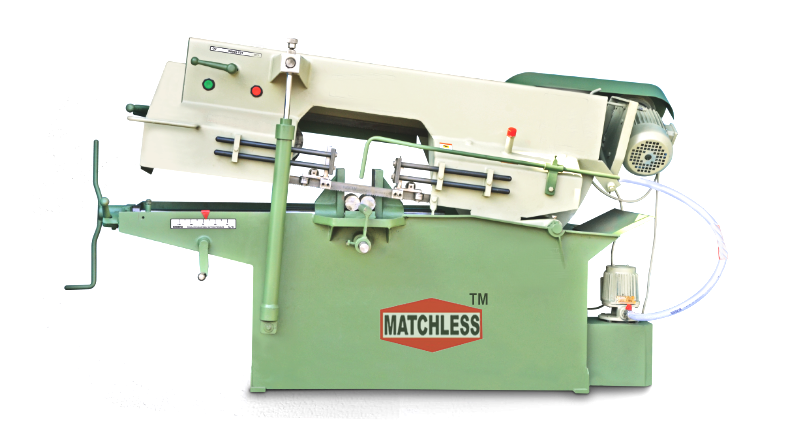 SIZE 150 MM
TECHNICAL SPECIFICATION
1. Endless circular 0.9mm blade so it has less material wastage & blade cost is cheaper.
2.Blade has circulating movement & moves in one direction only in one cycle time ,so the blade has continuous cutting and idle stroke & it always in contact with the material
3. Less power consumption due to Hi precision Gear Box dynamically balanced wheel.
4.Arm has swing type action for smoother & faster cutting of larger section.
5.Efficient self-centering vice for job clamping .
6.Separate Coolant Tank to avoid wastage of water and cutting oil & also for easy maintenance.
7.Chip Collection Tray to avoid maxing of water and chips.
8.Automatic shut off after completion of cutting .
9.Easy , Precise & Adjustable gravity feeding control makes optimum use of band saw blade and it can be rewelded many times to save cost .
10.Each & every part of machine is easily repairable & replaceable .
Specifications:
| | | | | | | |
| --- | --- | --- | --- | --- | --- | --- |
| Model | MB-175 | MB-200 | MB-250 | MB-300 | MB-350 | MB-400 |
Standard Accessories: Coolant Pump with tank & Fitting ,Drive Motor , Contactor & Push Buttons,
Worm & Motor Pulley with V-Belt ,Job Stopper Assembly ,Oil Filled Worm Reduction Gear Box.
Optional Accessories: Oil Filled Adjustable Hydraulic Jumper ,Chip Removal Wire Brush for "HS" Models.
Extra Accessories: Bimetal Band saw Blade ,Job Roller Stand ,Swivel Vice for Miter Cutting.
Note: All Specification are subject to change without pnor notice .Demo Charge Extra.